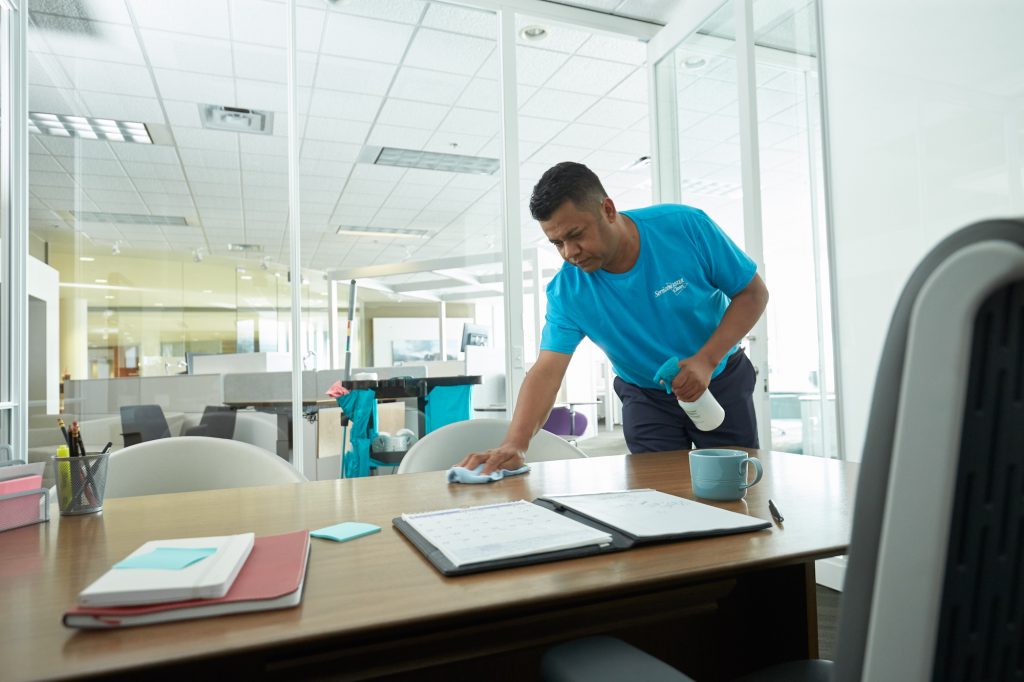 We care about our community here in Eagan, Minnesota. Whether you're looking for a local reliable janitorial team for regular daytime cleaning or just need us for special one-time cleaning projects, we can help. Our cleaning experts have experience cleaning office buildings, industrial or manufacturing facilities, government buildings, healthcare facilities and medical offices. With the proper training and a deep understanding of the latest janitorial industry standards, we're a team you can trust. We pride ourselves on our ability to provide the best in janitorial services throughout Eagan, Minnesota. We're locally owned and operated, so you know you're getting the quality in cleaning services you deserve.
Janitorial Contracts
We can offer annual, semiannual, monthly, biweekly, and weekly janitorial care services for your commercial business or facility. With a proven track record of providing stellar cleaning services throughout the city of Eagan, you know you're in good hands. ServiceMaster Commercial Systems offer a full wheelhouse of cleaning services including, but not limited to, trash disposal, window cleaning, floor cleaning, carpet cleaning, wiping down of all surfaces, bathroom cleaning and restocking, and office furniture cleaning. Whatever it is you need cleaned, we'll find a way to clean it to your satisfaction!
Floor Care
Not only are we daytime janitors, we're also floor care experts. Professional carpet cleaning and expert hard surface floor care services make us one of the most knowledgable and reliable cleaning companies in Eagan. Most commercial carpets should be cleaned every 6 – 12 months to maintain their brightness and remove the allergens trapped within the fibers. Cleaning specifications vary when it comes to hard surface floors, depending on the material. Talk to a cleaning representative today and we'll figure out the best cleaning method for your particular floor type.
Specialized Cleaning for Healthcare Facilities
ServiceMaster Commercial Systems takes it a step further with our healthcare specific cleaning services. We know that medical centers have much higher standards for their janitorial services than other commercial facilities. That's why we've trained our cleaning staff on standards set forth by the CDC, OSHA, AORN, HIPPA, EPA, and government & non-government organizations. From the right protective cleaning gear to knowing what to do with biohazards in the healthcare environment, our team is ready to serve you according to the strictest healthcare cleaning guidelines. Call today or contact us online to learn more about how we can ensure a safe and clean environment for your healthcare facility.